The logistics industry is an area where the performance and functionality of T&D's wireless data loggers have been found to provide great advantages.
This time, we visited DP Network Co., Ltd. a transportation company specializing in the transport of pharmaceuticals, to hear their story.
| | |
| --- | --- |
| Date: | July 2019 |
| Place: | DP Network Corporation |
| Models in Use: | RTR-500MBS-A, RTR-502L |
| Purpose | Managing temperature during transportation of pharmaceuticals. |
Q: First of all, can you give us a brief introduction of DP Network?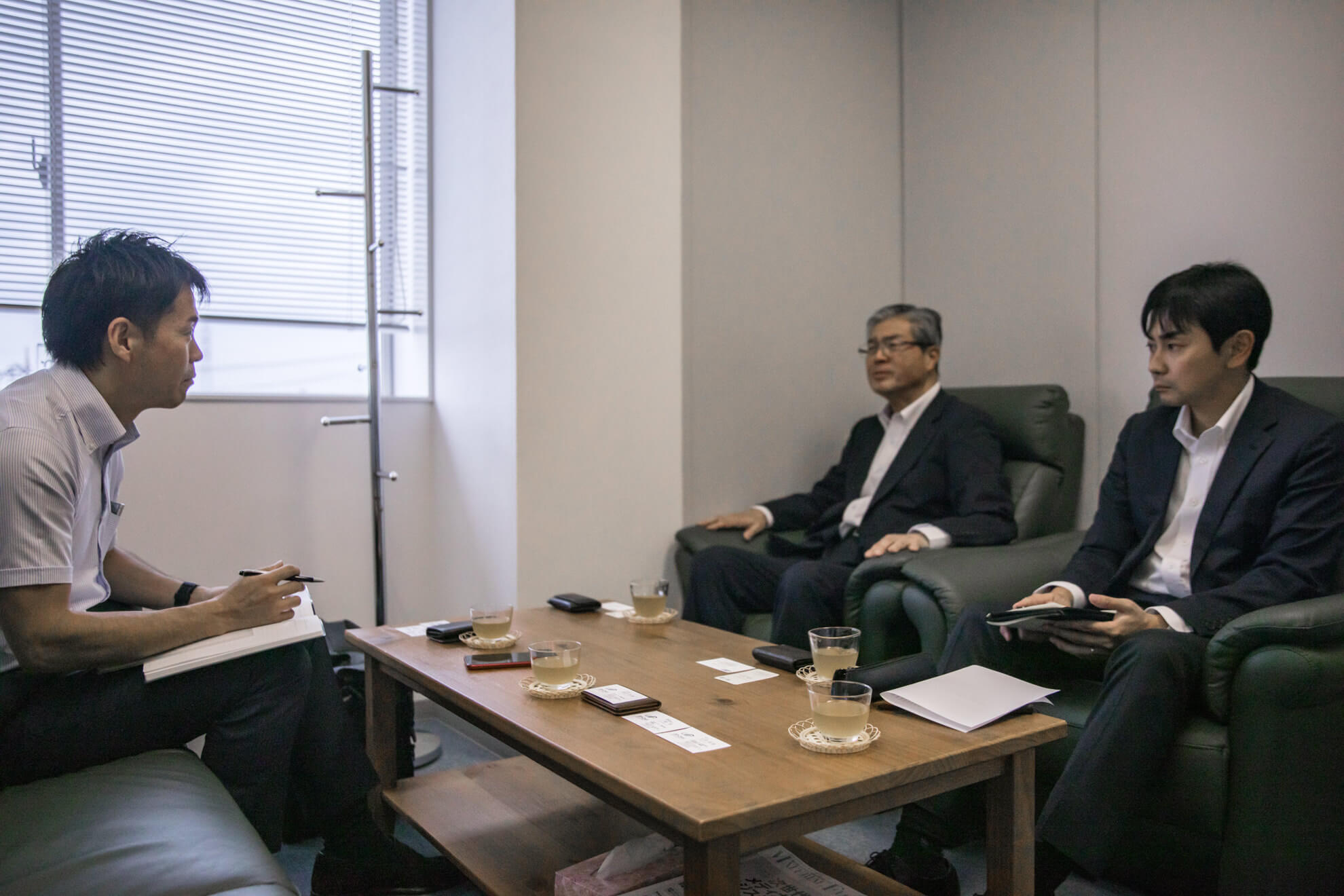 A: Dia Pharmaceutical Network (DP Network) was established on November 1, 2011 as part of the Mitsubishi Logistics Corporation as a specialized pharmaceutical transportation company to further enhance the quality of pharmaceutical transportation and delivery.
Based on Japan's application to join the Pharmaceutical Inspection Co-operation Scheme or PIC/S, we decided that in the future transportation following GDP guidelines would be necessary in Japan, and so established a nationwide transportation and delivery network that would comply with GDP requirements.
At the time, Japan did not have any standards like GDP, so I went to Europe, which was at the forefront of this field, to study.
I believe we were the first in Japan to start GDP-compliant transport.
DP Network with a "G" added is "GDP".
As it happens, we are exactly the kind of company born to carry out GDP-complaint transportation.
※ What is GDP?
GDP, short for Good Distribution Practice, is a set of quality assurance standards for pharmaceutical products during the distribution process from the time they leave the factory to the time they reach the patient's hands.
Until their introduction, no standards to collectively manage storage and transportation conditions for pharmaceutical products. The introduction of these GDP guidelines established a method to ensure that pharmaceutical products are delivered with their quality intact from the time they depart the factory until they are in the hands' of patients.
Q: Can you give us an overview of the services provided by DP Network and their features?
A: As you can see on our business card, we offer our services under the name "DP-Cool" and mainly transport pharmaceutical products that should be kept in the so-called cool zone, between 2 and 8 degrees Celsius.
By presenting customers with temperature data during transport, this service certifies that the medicines they receive have been delivered under proper temperature control.
When we started DP-Cool, we thoroughly examined the risks of temperature anomalies, studied them, and learned to solve them one by one.
Specifically, we try to eliminate transshipment as much as possible, and if transshipment must occur, we make sure that temperature at the transshipment location is kept exactly the same.
Also, the specifications and efficiency tend to vary widely in cold storage vehicles. Therefore, we made sure to standardize the specifications of the vehicles we use throughout the country.
We increased the amount of insulation in the vehicles and selected the most efficient and reliable refrigeration equipment for the installation.
After the company was founded it took us about five years to solve all the foreseeable problems before we finally launched our "DP-Cool" service in 2016.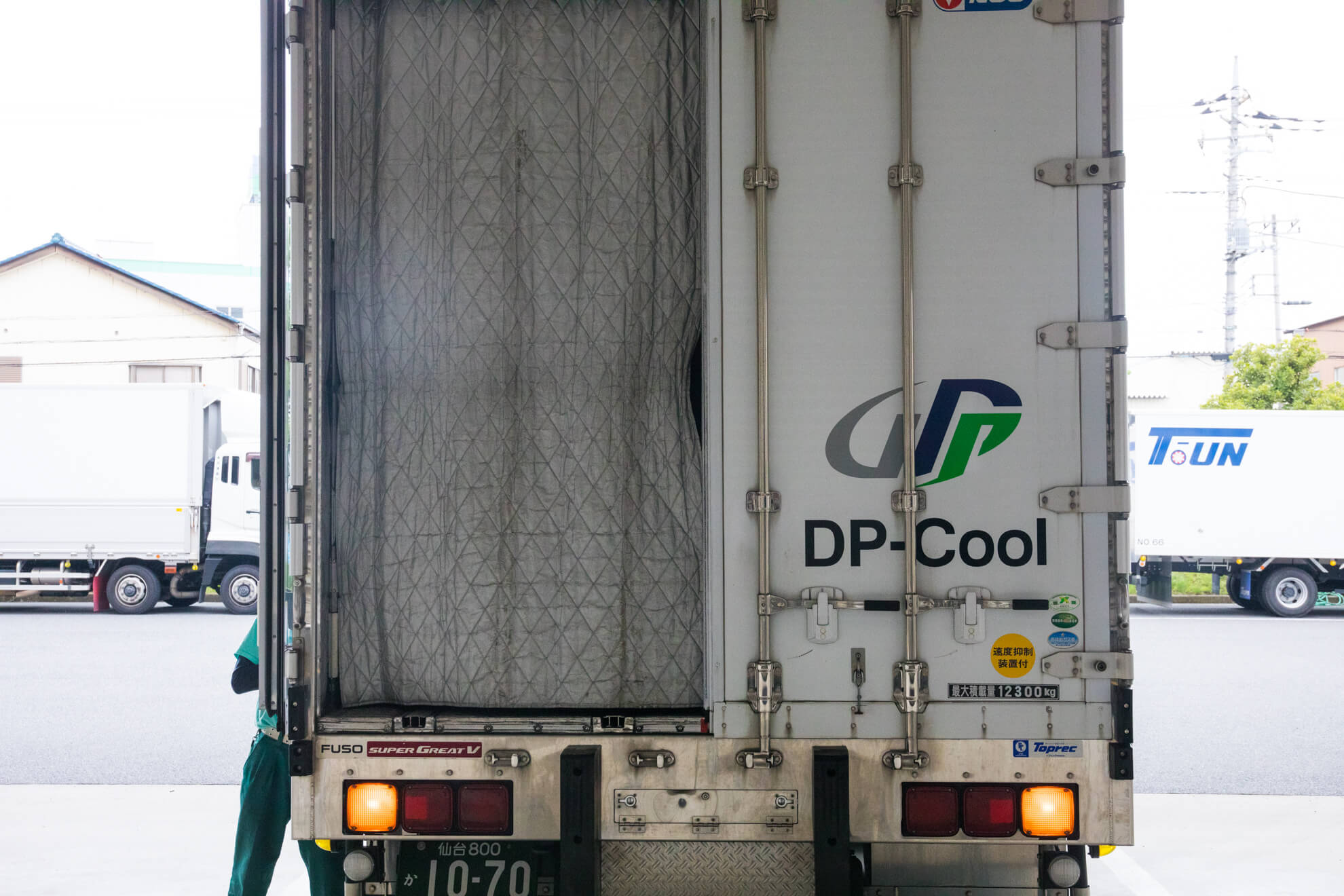 —Recently, there has been a growing awareness of the need for safety, especially with regard to food, medicine, and other items that enter peoples' mouths.
Knowing that our medicines are being transported under such controlled conditions, we consumers can feel a great sense of relief.
Q: How many vehicles do you have in your fleet and how many data loggers are in use?
A: Currently, we have about 70 'DP-Cool' vehicles in our fleet.
RTR-502L loggers are installed in all of those vehicles, with eight in each medium-sized four-ton vehicle and twelve each in the larger ten-ton vehicles.
The measured temperature data is transmitted to our central monitoring center via cellular phone communication using RTR-500MBS-A Base Units.
So, we use more than 70 RTR-500MBS-A units and more than 500 RTR-502L units.
—Eight in each medium-sized truck and 12 in each larger truck! Thank you so much for using so many!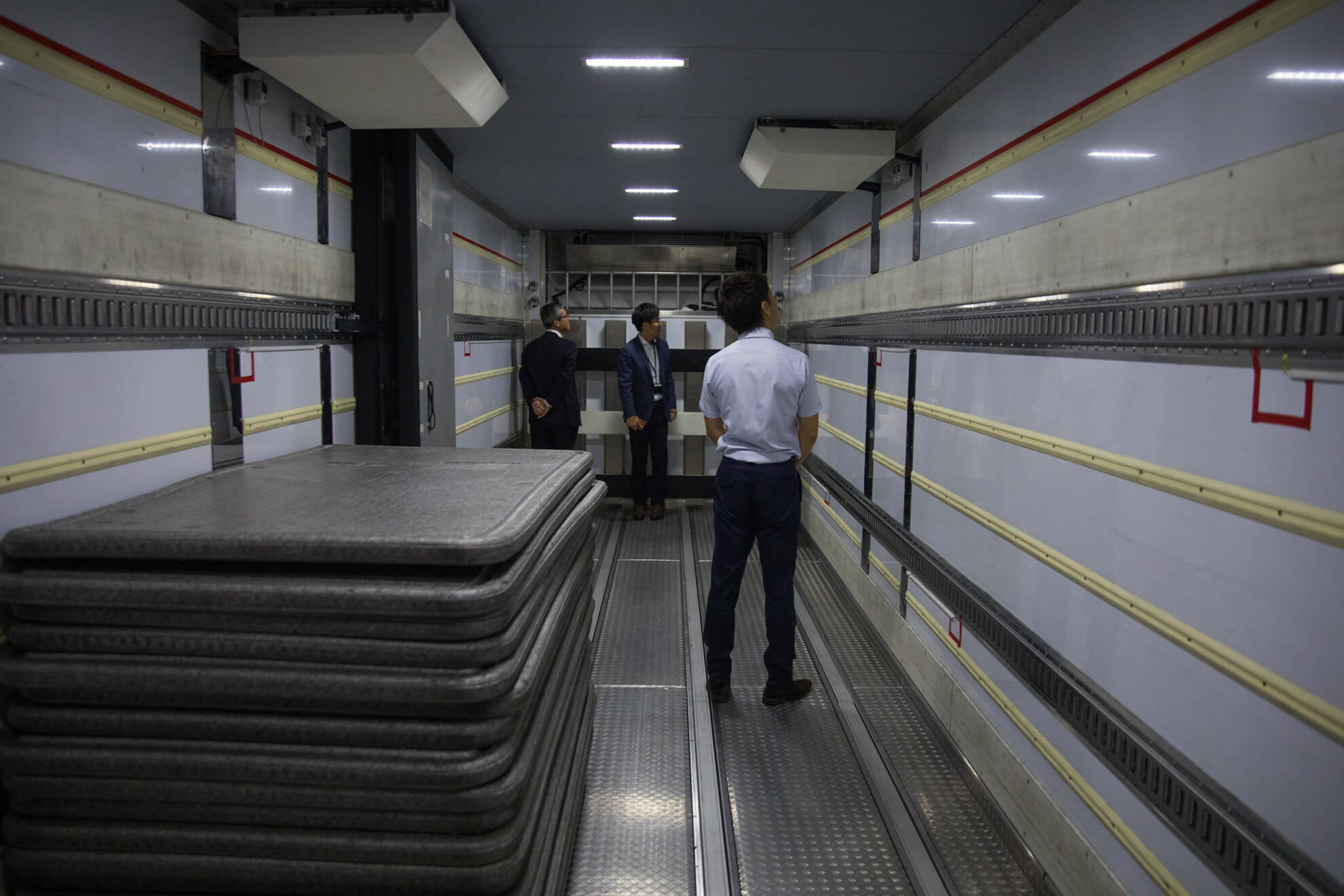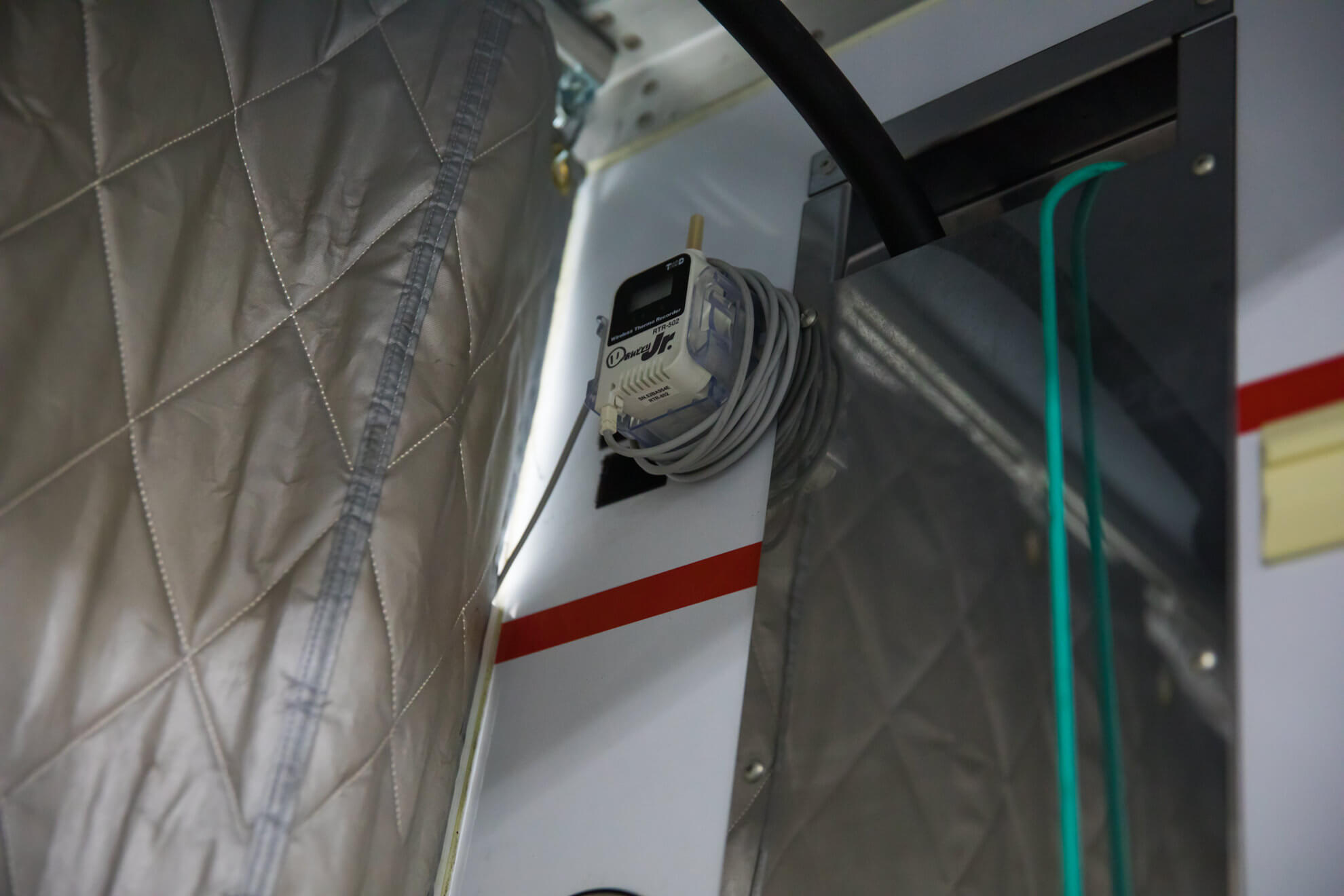 —Temperatures can vary quite a bit, can't they?!
Temperature sensors in refrigeration units are often installed near the intake of cold air and usually indicate relatively good temperatures.
But upon mapping the inside of the storage chamber, you will find that temperatures vary completely from place to place.
Nevertheless, we salute you for being so thorough in managing temperature.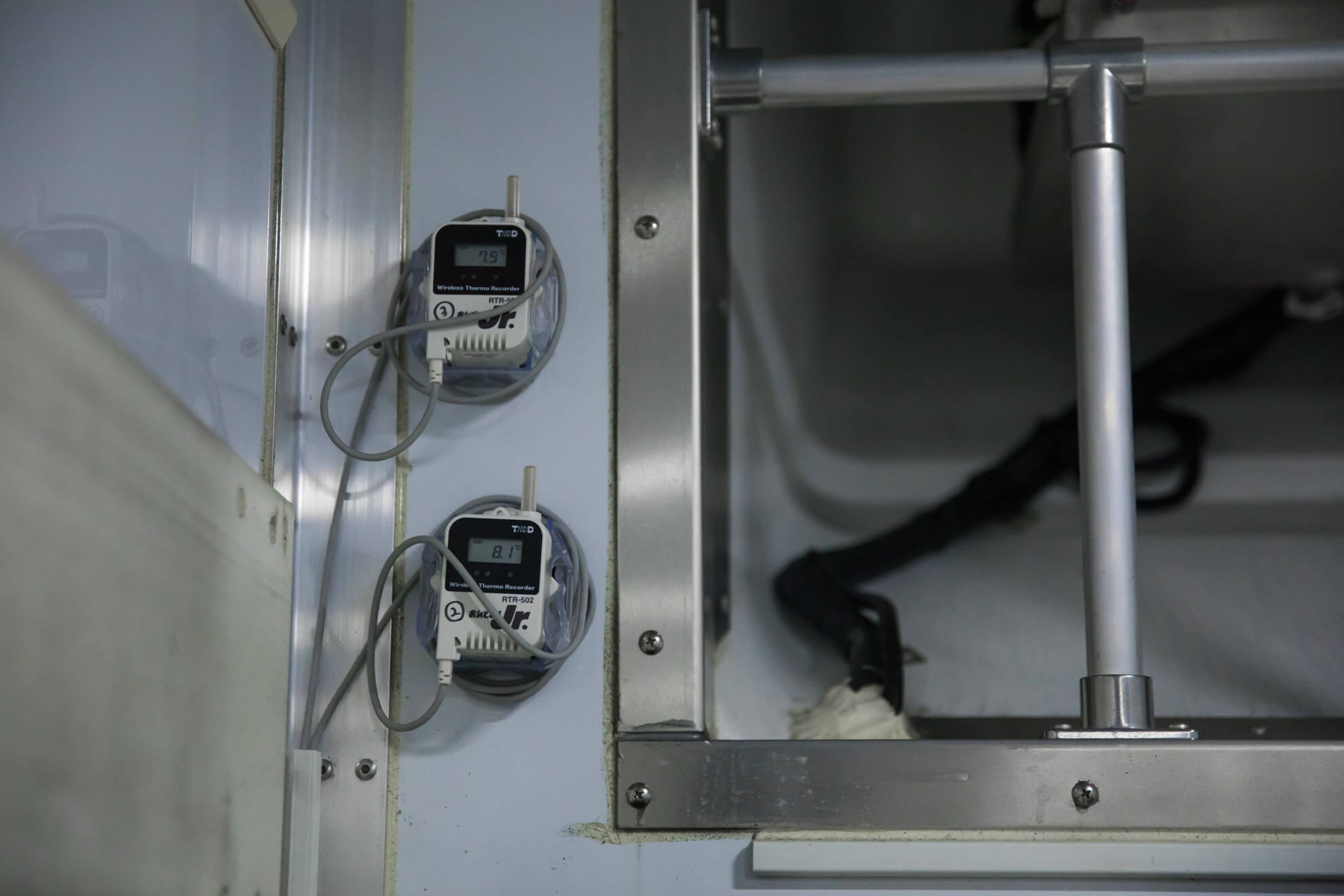 Q: How is the temperature data utilized?
A: We have a manned 24-hour temperature monitoring system. If any abnormal temperatures are detected during transport, the monitoring center immediately provides appropriate instructions to the driver. With this system in place, to date, no major accidents have occurred.
One by one, we have overcome the risks, made improvements, and finally reached this point.
Q: How did you feel when you first started using T&D data loggers?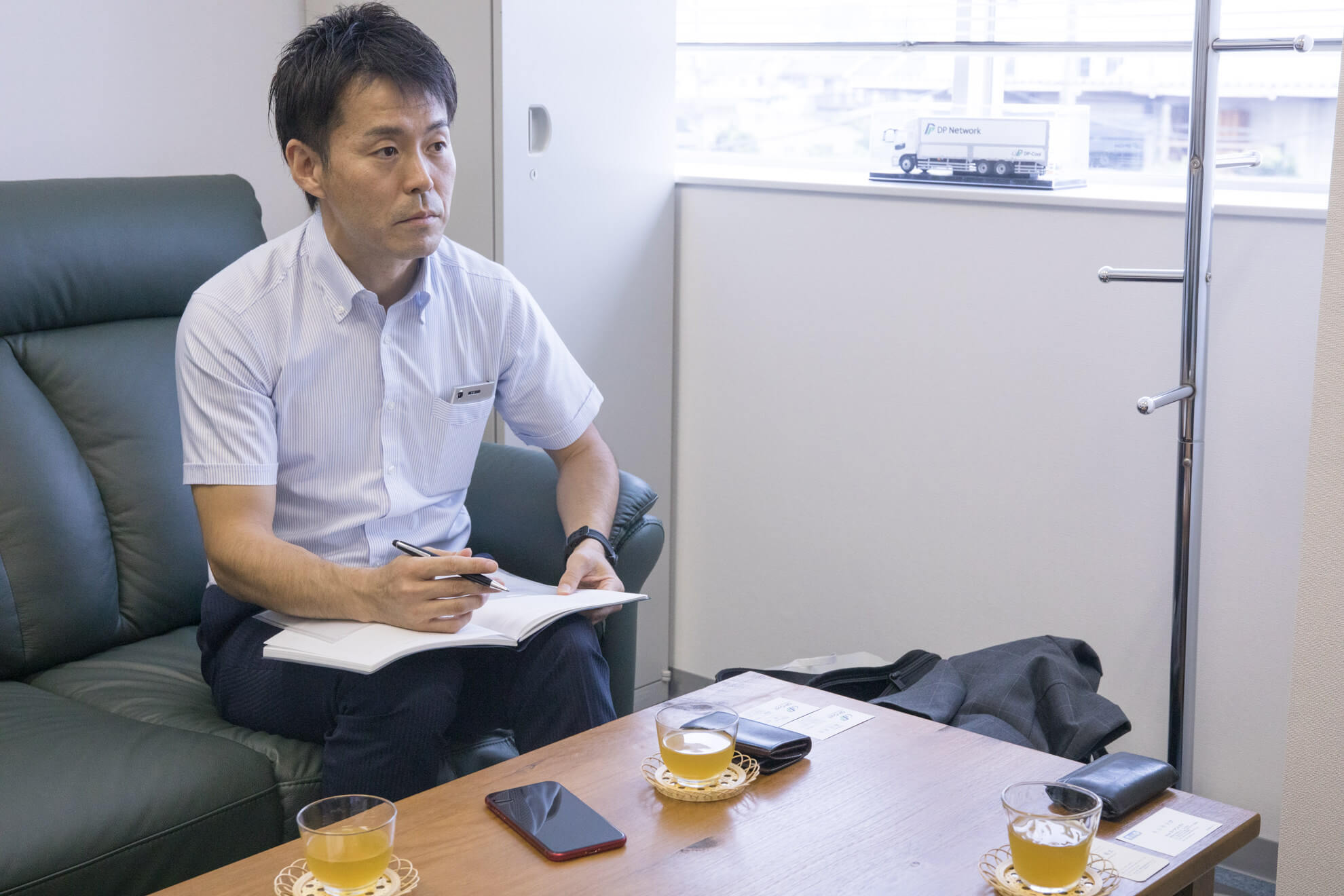 A: When we first started using your loggers, I remember that the term "IoT" was not so widespread in the world. At that time, no one else but T&D had a system for collecting data from multiple loggers and sending it to the cloud using cellular phone communication.
These were truly 'IoT Data Loggers'!
Looking back on it now, we were creating a system using 'pharmaceutical transportation and IoT' very early on, and we should have done more to promote that point..! (laughs)
—Thank you !!
That is the greatest compliment we as a company can get.
In the beginning, people often questioned "What would I do with temperature data sent to the cloud?", but we continued to pursue the idea and began offering T&D WebStorage Service in 2009. Since then we have been progressively developing our loggers to meet today's world of IoT.
One of our themes has been and remains to make data easily accessible anytime, anywhere.
Q: What does the future hold for DP-Cool services?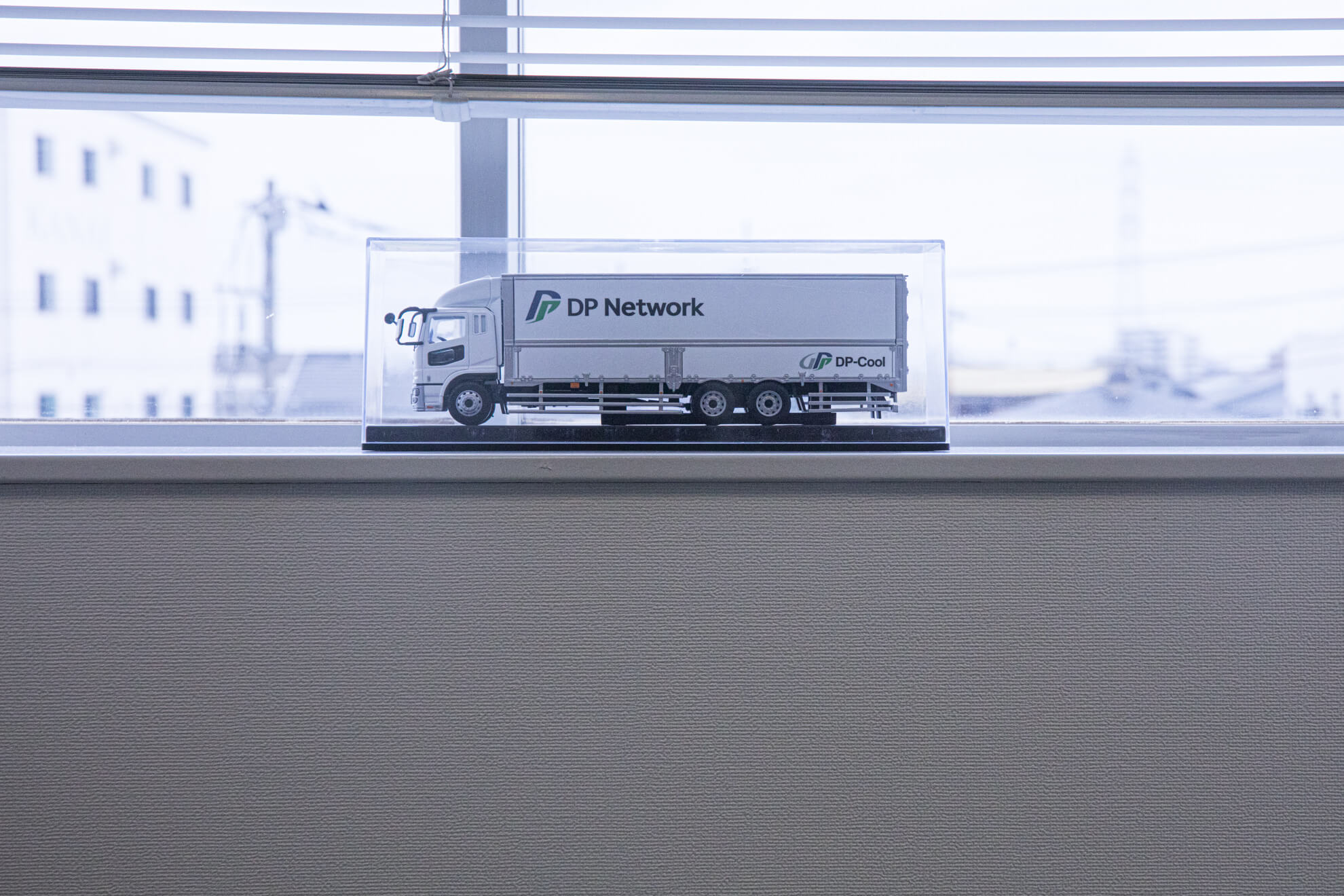 A: At this stage, GDP is still just a set of guidelines, but it is expected to become the rule of law in the future. In anticipation of this, we are busy making preparations ahead of time.
Right now, our service mainly deals only with cold zones, but in the future we plan to be GDP compliant for room temperature (dry) shipments as well.
Q: Finally, do you have any requests or suggestions for improving our data loggers?
A: Are there any plans to develop AI-equipped loggers?
—That is definitely an interesting idea! The next keyword after IoT is AI.
However, in my personal opinion, I feel that AI should not intervene in measurement of temperature. I believe that the role of our loggers is to record the truth and keep it as universal data, rather than what AI may 'think' it should be.
Nevertheless, it may be interesting to and necessary to make use of AI in utilizing the recorded data. In the future, we hope that your company will make use of our temperature data when you create a system of logistics that incorporates AI.
DP Network Corporation Website