Gdansk in Poland was one of the first cities invaded on September 1, 1939, when World War II began.
We recently visited this town to speak with representatives of Conservation Department of the National Maritime Museum in Gdansk about how and why they use T&D products.
Gdansk is a port city with a population of about 500,000 located on the Baltic Sea coast and is said to be one of the most beautiful cities in Poland. The old town is filled with Gothic, Renaissance, and Baroque buildings, and in the center of town is one of the world's largest brick churches St. Mary's Church.
One alleyway leads to a small street called Amber Street, which is lined with small stores on both sides of the cobblestone street, selling high-quality amber goods and accessories.
In addition, along the Motlawa Canal (Stara Motlawa), with its iconic views of the city, there are buildings of great historical value. Many of these have been turned into fashionable cafes and restaurants, and are now crowded with people until late at night.
It may be hard to imagine from such a beautiful townscape, but we were told that most of the buildings were actually destroyed during the last World War.
After the war, the original streets were recreated using photos and documents from the past, and this is the current city of Gdansk.
In such a city, there is a museum that has been using our data loggers for more than 10 years. It is the National Maritime Museum in Gdansk, one of the largest maritime museums in Europe.
Four people from the museum took time out of their busy schedules to talk to us.
Mr. Marcin Westphal, (PhD Deputy Director of Science)
Ms. Irena Rodzik (Head of the Conservation Department)
Ms. Katarzyna Schaefer-Rychel (Deputy Head of the Conservation Department)
Mr. Eugeniusz Panto (Renovators in Conservation Department)
| | |
| --- | --- |
| Date | May 15, 2023 |
| Place | National Maritime Museum in Gdansk |
| Models in Use | RTR500BW, RTR503BL, RTR-503, TR72A |
| Purpose | Temperature and humidity management in museum exhibition spaces and storage areas |
Q. Please give us a brief introduction about the museum.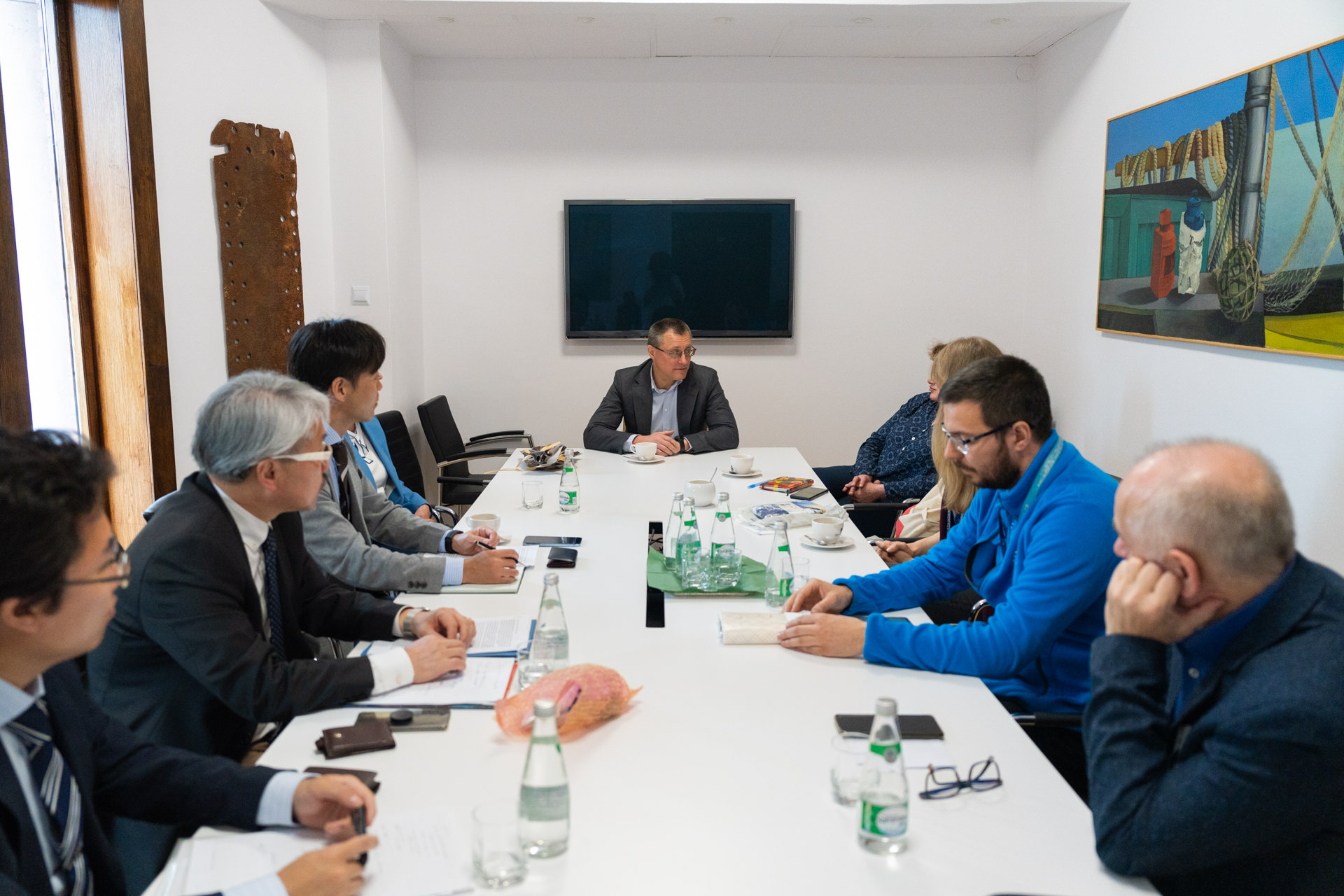 The National Maritime Museum in Gdansk (NMM), is a cultural institution founded in 1960. It exhibits and houses objects that illustrate the history of Polish maritime culture and its present state, thereby presenting the development of Polish maritime thought, spanning politics, economy, technology, and science, both nationally and internationally.
In 2022, the museum had 385,431 visitors in all, and in 2017 it had a record 469,836 visitors.
Currently there are branches in Gdynia, Tczew, Katy Rybackie, Hel (all in the region near Gdansk), and a new one has been under construction in Łeba.
The new branch has been financed by Ministry of Culture and National Heritage in Poland.
Q. Can you tell us a little bit about the exhibits and collections the museum has?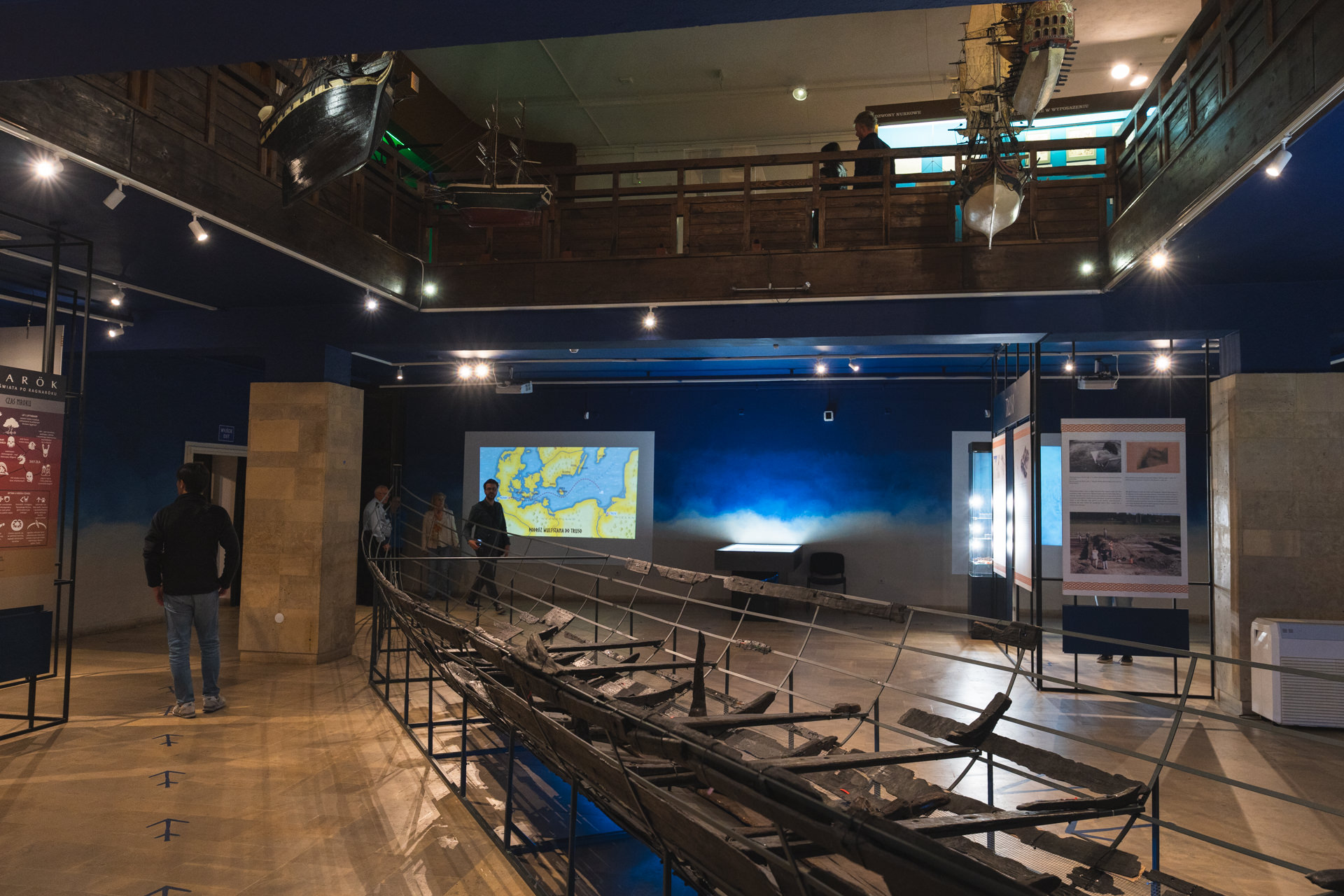 NMM's collection is quite diverse.
It includes not only objects related to the exploration of the Baltic Seabed and collections of maritime art, but also ethnographic (a method of studying a group or society by interviewing and observing its behavior patterns) and various technical materials.
Some of the larger branches, such as the Soldek ship, the first steamship built after the World War II, Granaries on Ołowianka island (headquarters of the NMM), and Crane, a huge wooden structure, are located in Gdansk in vicinity to the Old town.
Q. Until you started using the T&D loggers were you using some kind of system to monitor and log temperature and humidity?
Before we started using T&D data loggers, we used self-recording thermohygrographs.
These thermohygrographs were stand-alone, so they did not have the ability to transmit data or monitor alarms. The recorded paper data was analyzed by conservators and the recording paper was kept by the person in charge from Conservation Department. Moreover, the paper needed to be changed every week, but with a shortage of human resources, this could not always be performed.
NOTE: What is a thermohygrograph?
A self-recording thermohygrograph is a device that automatically records changes in temperature and humidity over time. Temperature and humidity are recorded with a pen on a special recording paper that rotates with the time.
Q. What made you decide to change to T&D products?
Easy access to temperature and humidity data for exhibition and storage areas, and the ability to automatically store recorded data were the reasons for our decision to switch to T&D products.
Today, constant monitoring of temperature and humidity (rather than just recording and storing it) is the standard in museums around the world.
The most important thing is to measure and monitor the temperature and humidity of the area where the collection is located, and to use this information to help manage the collection.
The condition of the collection is affected by both temperature and humidity, and a lack of control of these factors can lead to the deterioration of objects, hence the museum's collection.
Q. How are you using the T&D data loggers here at the museum?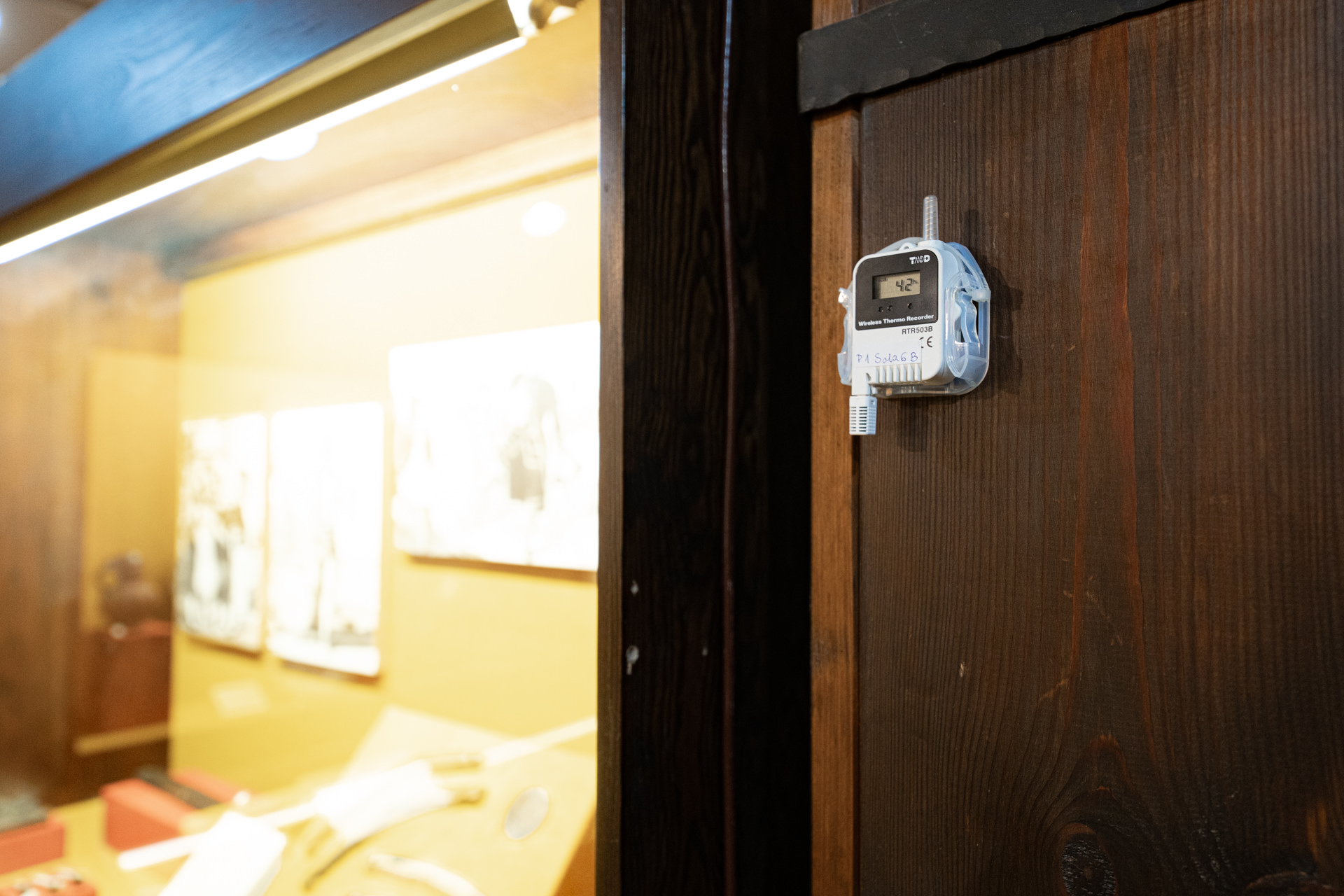 T&D data loggers are installed in about 35 locations in the exhibition halls and storage rooms.
The data from the cloud service (Web Storage Service) can be viewed from a smartphone, and if there is an abnormality in temperature or humidity, an alert e-mail is sent to the smartphone as well.
This allows the person in charge of monitoring the condition of the exhibits to easily access daily, weekly, and monthly temperature and humidity data.
Normally, temperature and humidity data is checked once a week, but if there is a significant change in the parameters, the alert e-mail function allows for immediate notification and action to be taken.
Q. Can you give us some background on how you decided to purchase our logger system?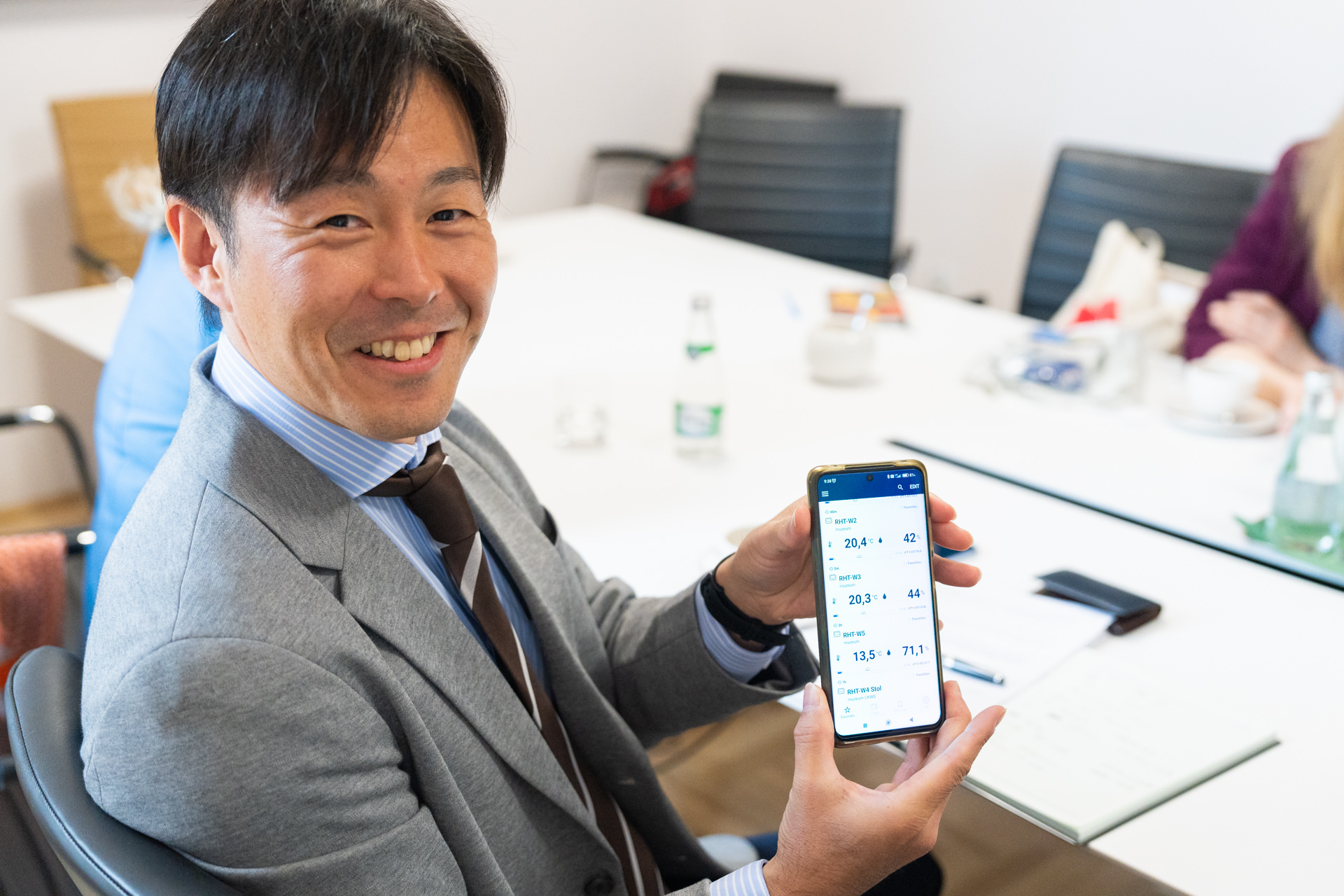 The main reason for the purchase was that T&D temperature and humidity loggers met the museum's requirements.
T&D temperature and humidity data loggers were first purchased in 2010 as part of a project to build a branch of the NMM, the Maritime Culture Center (MCC) in Gdansk.
For the same reason, we decided to purchase T&D data loggers again in the subsequent investment project, the "Shipwreck Conservation Center in Tczew with Studio Warehouse in Tczew construction of new cultural infrastructure of the National Maritime Museum".
Both projects were co-financed with Norway Grants and EEA Grants from Iceland, Liechtenstein and Norway, and co-financed by Polish Ministry of Culture and National Heritage.
The recent data loggers (headquarters in Gdansk) were purchased from the NMM budget.
Q. T&D data loggers are made in Japan, was that a factor (made in Japan) in helping you decide which data system to purchase?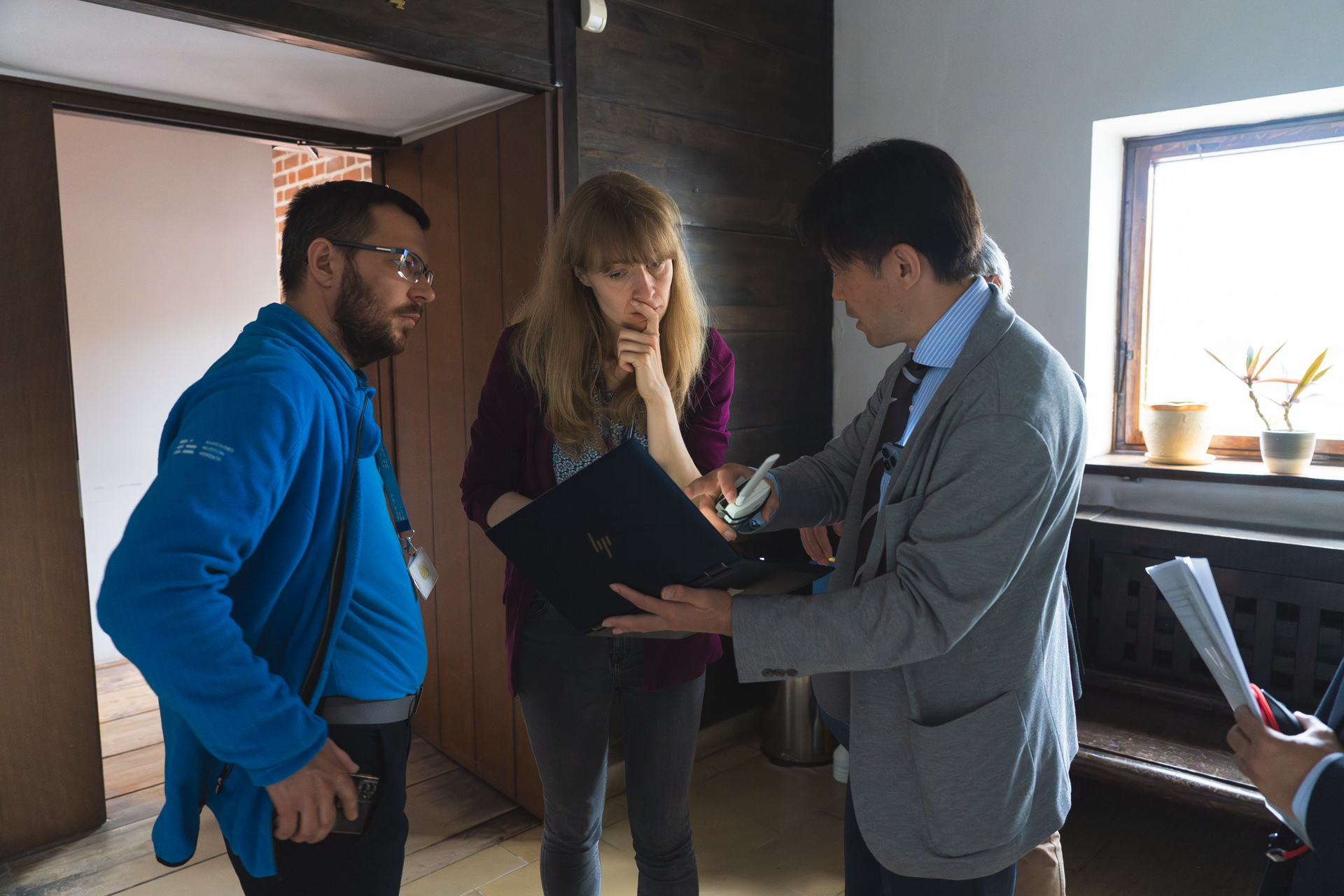 When the museum decided to purchase a temperature and humidity monitoring system, we wanted a system to provide accurate measurements with good battery life, and convenience in storing and accessing data storage, but we didn't really consider the country of origin.
Q. After having used T&D products, what are your honest impressions?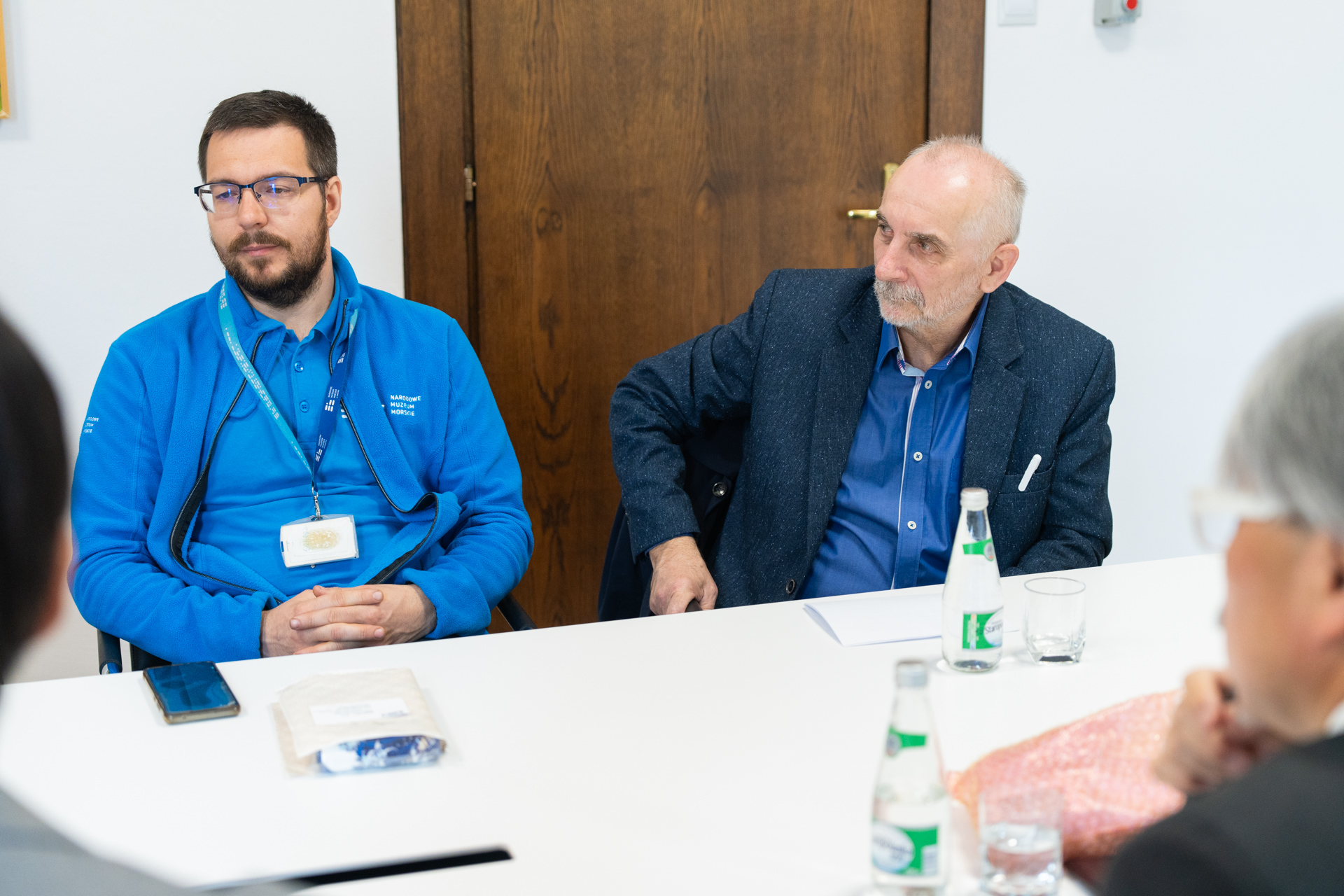 In general, I think T&D products are very easy to use.
I especially like the fact that data can be easily monitored using the cloud, and when the temperature and humidity deviate from our preset range, immediate notification can be sent to our smartphone.
Q. Please let us know if there are any points you would like to see improved or any new features you think would be useful.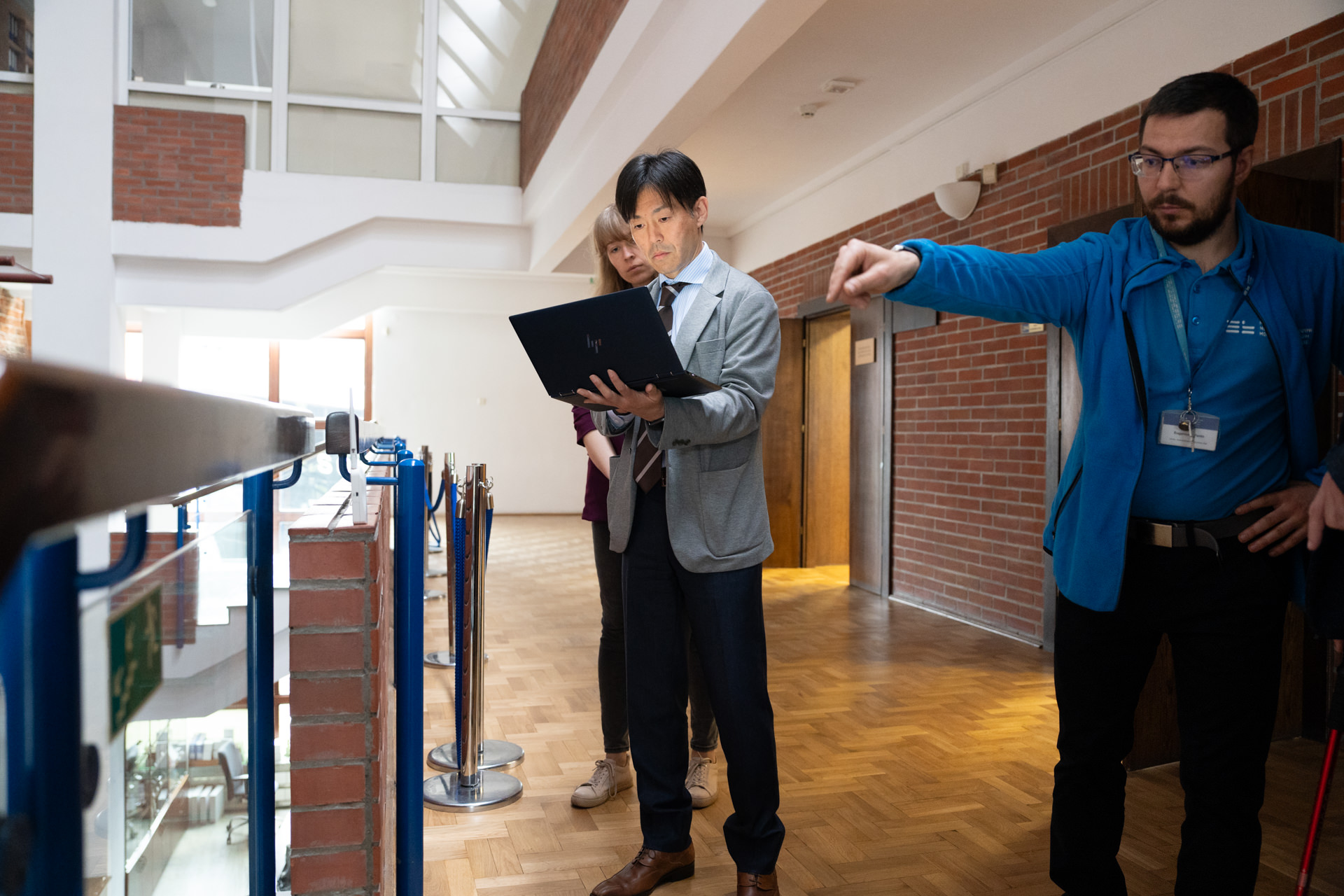 Many of the museums in Poland are historical buildings built with very thick walls, and each room is separated by thick walls. It would be great if there was a stronger wireless signal between the Base Unit and Remote Units so that communication could be carried out smoothly even in such an environment.
The NMM headquarters in Gdansk is also built in such a way, and furthermore, the LAN network is only available in certain areas of the museum, so although it is possible to connect the RTR500BW, the wireless Base Unit, to the LAN, this is only possible in some exhibition rooms.
Even in exhibition rooms where the RTR500BW cannot be installed due to the lack of a LAN environment, a Remote Unit, the RTR503BL, must be installed to monitor temperature and humidity.
Therefore, we try to coordinate wireless communication between the Base Unit placed in another room and a Remote Unit installed in the exhibition room, but the radio waves are interfered by the thick walls.
Therefore we need to place the Remote Unit as close as possible to the Base Unit in the other room, but this reduces the flexibility of where we can install the Remote Units.
It is possible to purchase repeaters, but of course this results in additional costs.
Otherwise, from the standpoint of maintaining the aesthetics of the museum, we feel that a short cable type of temperature/humidity sensor is better than one with a long cable.
Also, considering that the loggers will be stored inside display cases in museums, it would be nice to have smaller loggers that do not need to have LCDs.
Although about four and a half years have passed since we launched this "Ondotorism" blog, due to the Covid pandemic, there was a long period of time when we could not visit many places to do interviews.
Finally, I was able to go abroad to meet and talk with some of our customers, which I had certainly been longing for.
We would like to thank the museum staff for agreeing to be interviewed.