From May 9 to 11, we participated in the SENSOR+TEST 2023 exhibition held in Nuremberg, Germany.
Although we had participated at SENSOR+TEST for many years, due to the Covid Pandemic, this was the first time in 4 years!
| | |
| --- | --- |
| Dates | May 9 – 11, 2023 |
| Exhibition Name | SENSOR+TEST 2023 |
As the name suggests, SENSOR+TEST is a large-scale exhibition of sensor elements, testing equipment, and new sensor technologies, attracting companies from all over not only Europe but from around the world.
Nuremberg, the host city, is the second largest city in the state of Bavaria in southern Germany. The old city is surrounded by a 5 km-long wall and retains a strong medieval atmosphere!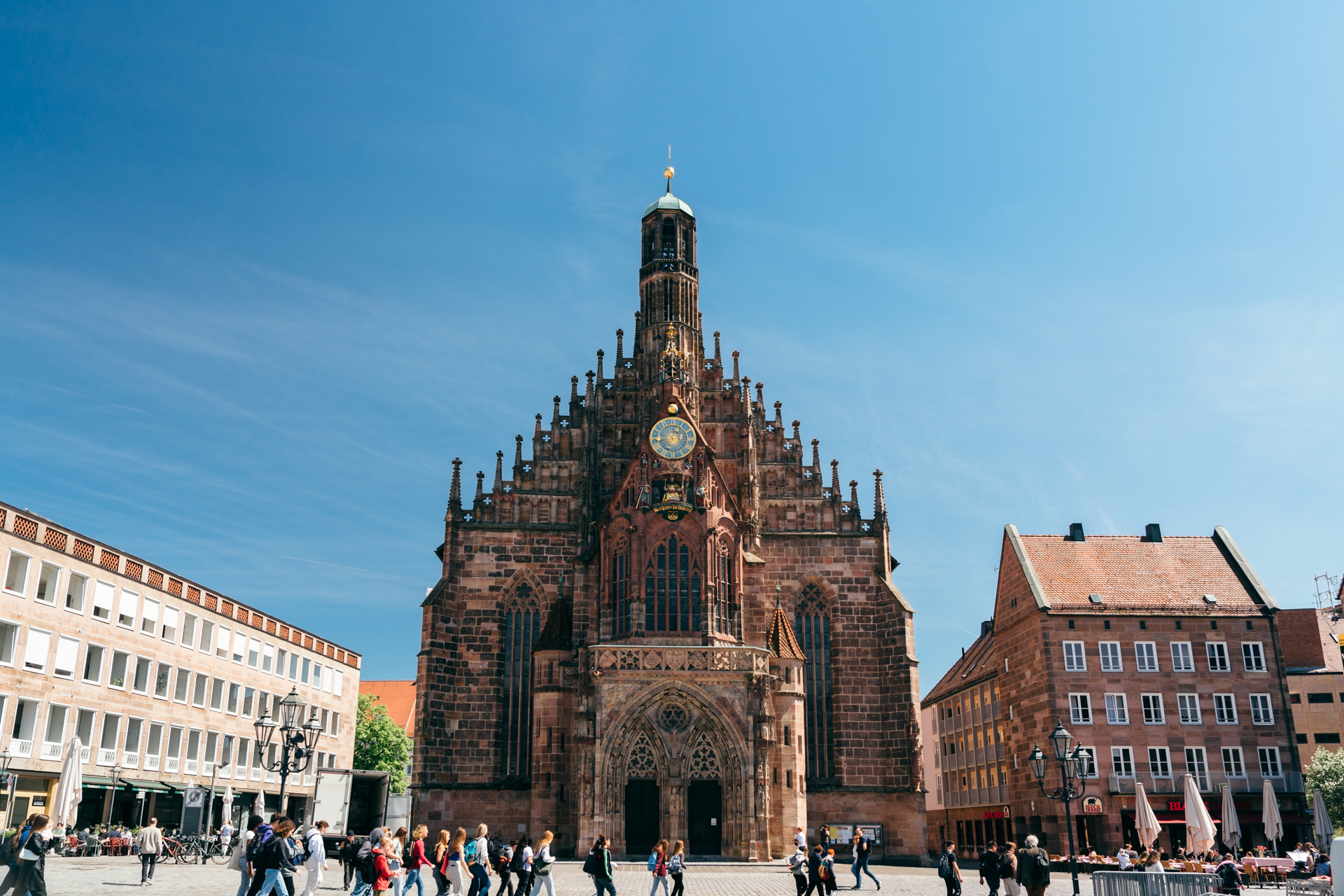 In fact, however, nearly 90% of the town was destroyed during World War II, and everything you can see today, from the castle and churches to the brick streets and cobblestone slopes, was, after the war, restored to its original appearance.
Our booth was visited by many people from various countries and regions such as the Czech Republic, Austria, Italy, and Switzerland, as well as local German customers.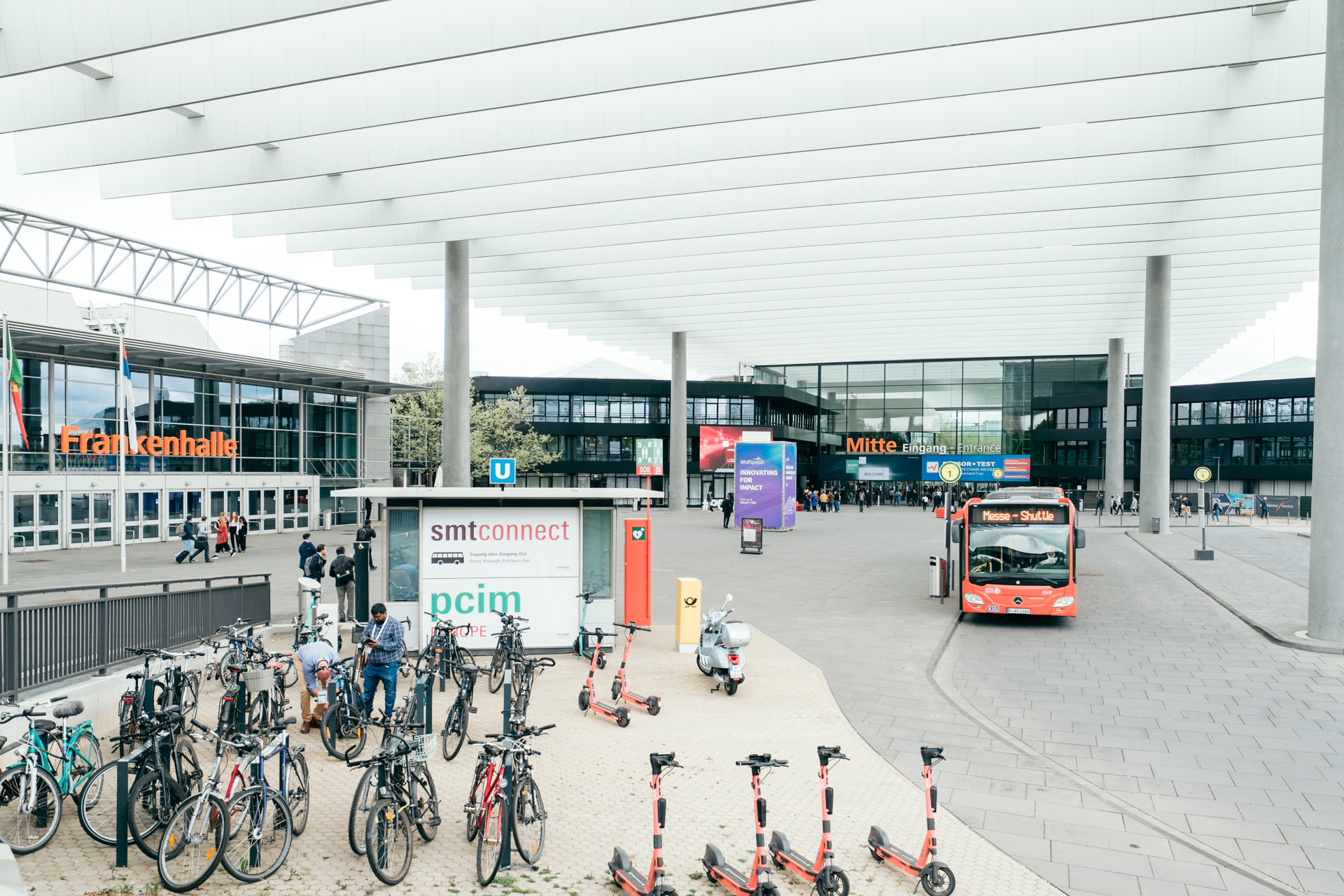 We were visited by people looking for loggers to use in-house, by system integrators wanting loggers for developing and selling their own systems, and some customers who just dropped by to get a piece of chocolate from our booth but were curious about the way we looked at them and decided to talk to us anyway (LOL).
When we take part in exhibitions in Japan, there are many customers who already have heard of or use "Ondotori" and visit our booth, but in Europe our brand is not that well known yet.
Despite the fact that most communication was done in English and neither us nor them are native speakers, it was very encouraging to receive positive comments such as "This is a really nice product." and "We would like to keep in contact and think about it more."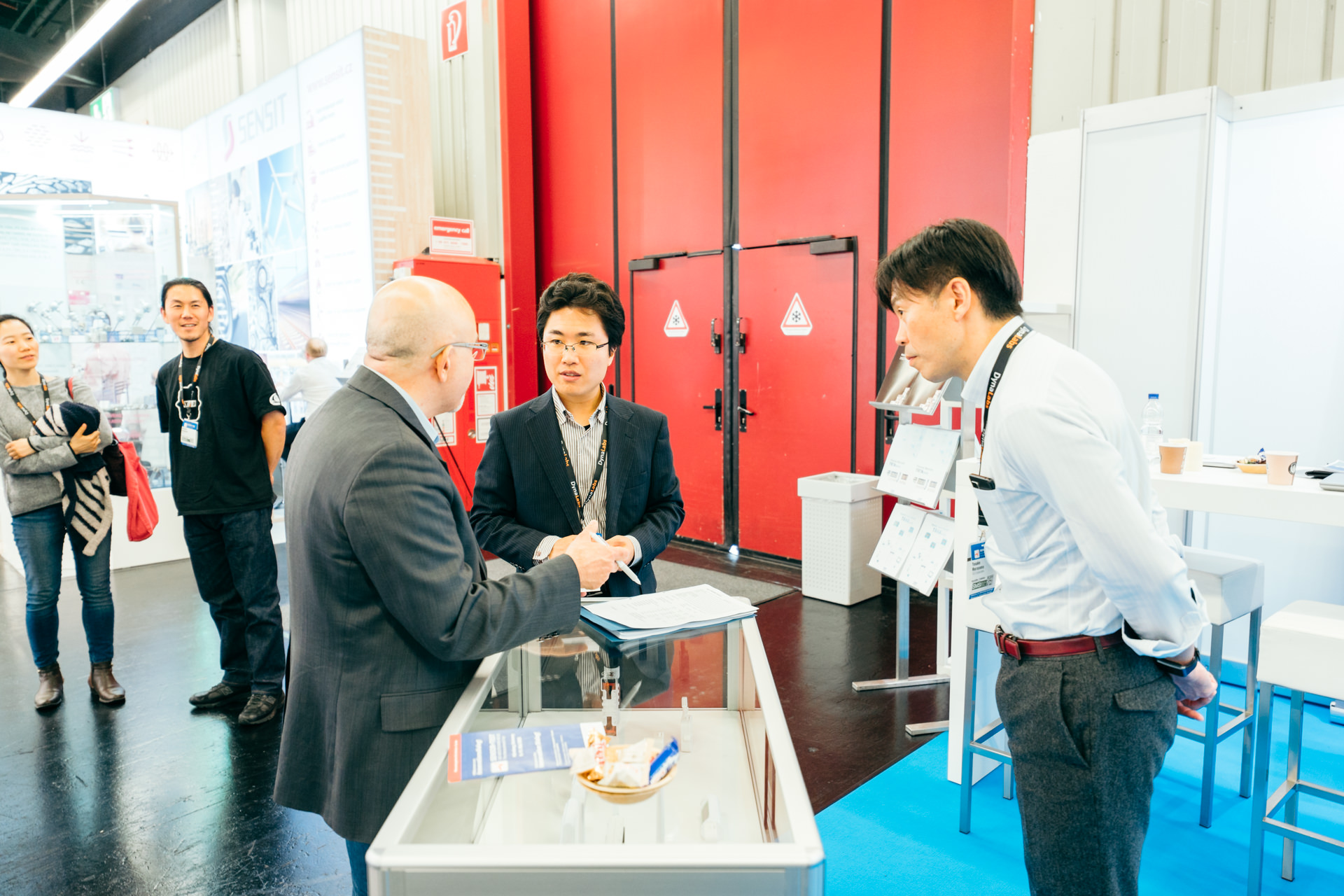 Also, our local distributor's assistant helped with German-speaking customers, but that too was made difficult when the conversation turned to complicated electrical matters, and our engineers needed to draw wiring diagrams to show them, resulting in head-nodding and smiles of understanding.
This was our company's first overseas business trip in a long time, but it was exciting in many ways, such as when the engine of our rental car suddenly stopped running and we had to call the ADAC (the German Automobile Club) for help, or when the fire alarm went off at around 1 am in the hotel we were staying and we had to evacuate into the pouring rain even though we had just finished taking baths. Indeed, the trip was exciting in many ways!
As the Covid Pandemic has become normalized, it is expected that exhibitions, which had to be canceled or postponed for the past several years, will again be held both in Japan and abroad.
We look forward to participating when possible, meeting old customers as well as new potential clients, having more adventures and of course reporting back to you!
SENSOR+TEST 2023
SENSOR+TEST 2023 Website